Finding a fixer-upper feels a little pioneer-like. There's a level of grit required to see the raw potential in a house and to set about making it into the perfect home. And shows like "Fixer Upper" make even massive renovations look if not simple, then at least fun.

But what happens when an actual couple with a toddler daughter purchase the perfect "distressed" home and set about renovating it? What does that process really look like from the inside out? 
This blog series, "Re-Constructing Home," follows Derek and Bethany Wood, and their almost-two year old Evelyn, on their ground-up renovation of their historic Craftsman home in the City of Decatur.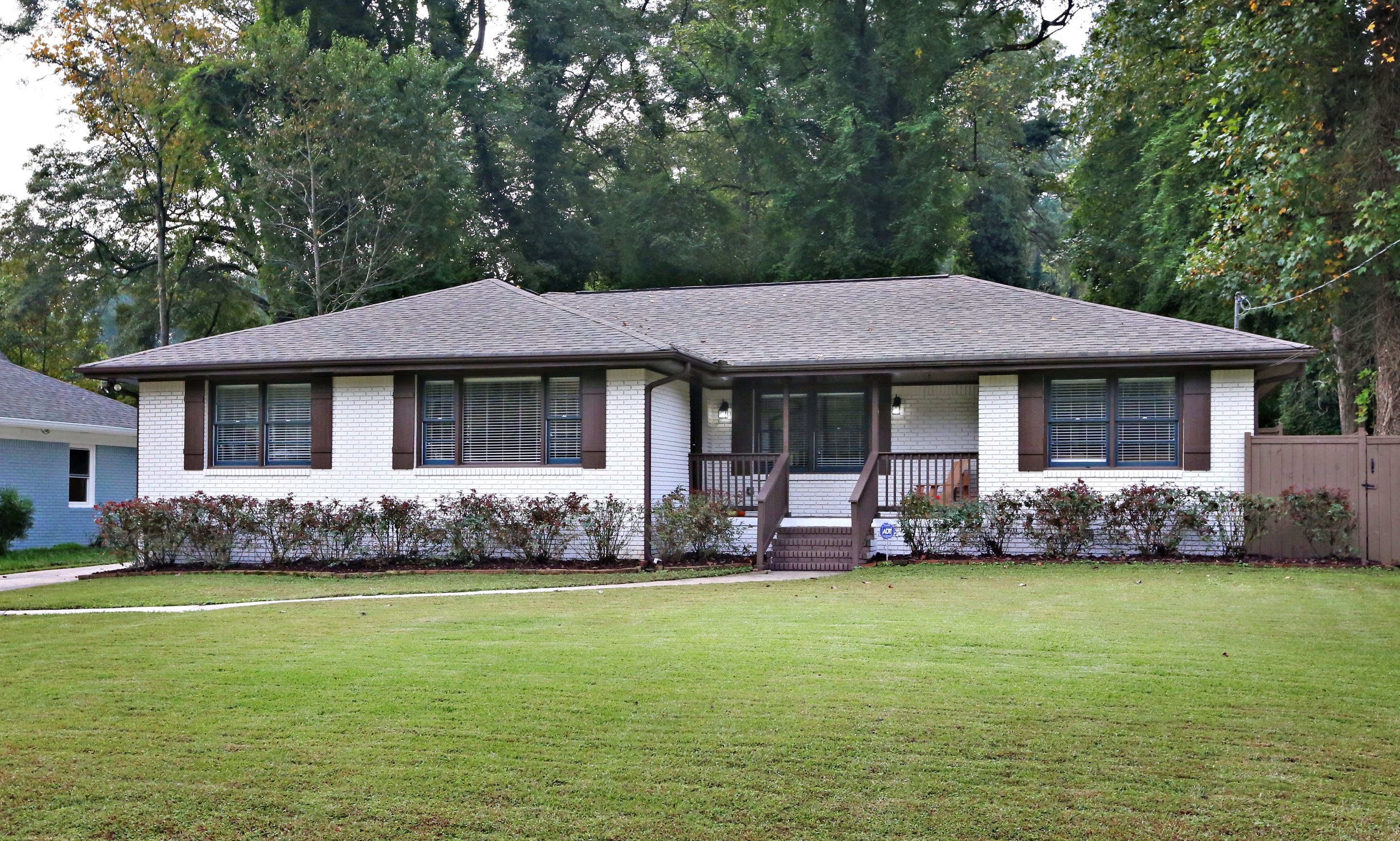 Part 2: Our First (Turnkey) Home
Derek and Bethany got married in April 2012 and quickly started chasing the American Dream of homeownership. They felt ready to invest in their future. Owning a home fit nicely into their dream for their family. And so the search began.
Derek possesses a remarkable singleness of focus. Once he gets an idea in his head, he's going to birddog it through to the end. This house hunt was no exception. He poured through online real estate listings and found himself drawn to a ranch home in Decatur. A ranch home wasn't really what he'd had in mind; in fact, prior to this house search, he didn't even know he liked ranch homes. But there it was. And it was almost perfect.
They went to see it. In fact, it was the only home they went to see. They immediately knew it was the one. Recently renovated with clean lines and classic design, Derek and Bethany couldn't imagine building their lives in any other home. And so, they made it happen; their homeowning dream was a reality.
They moved in and began tinkering a bit. They put subway tile in the kitchen. They built a walk-in closet in their baby girl's room. And they added a huge, screened in back porch.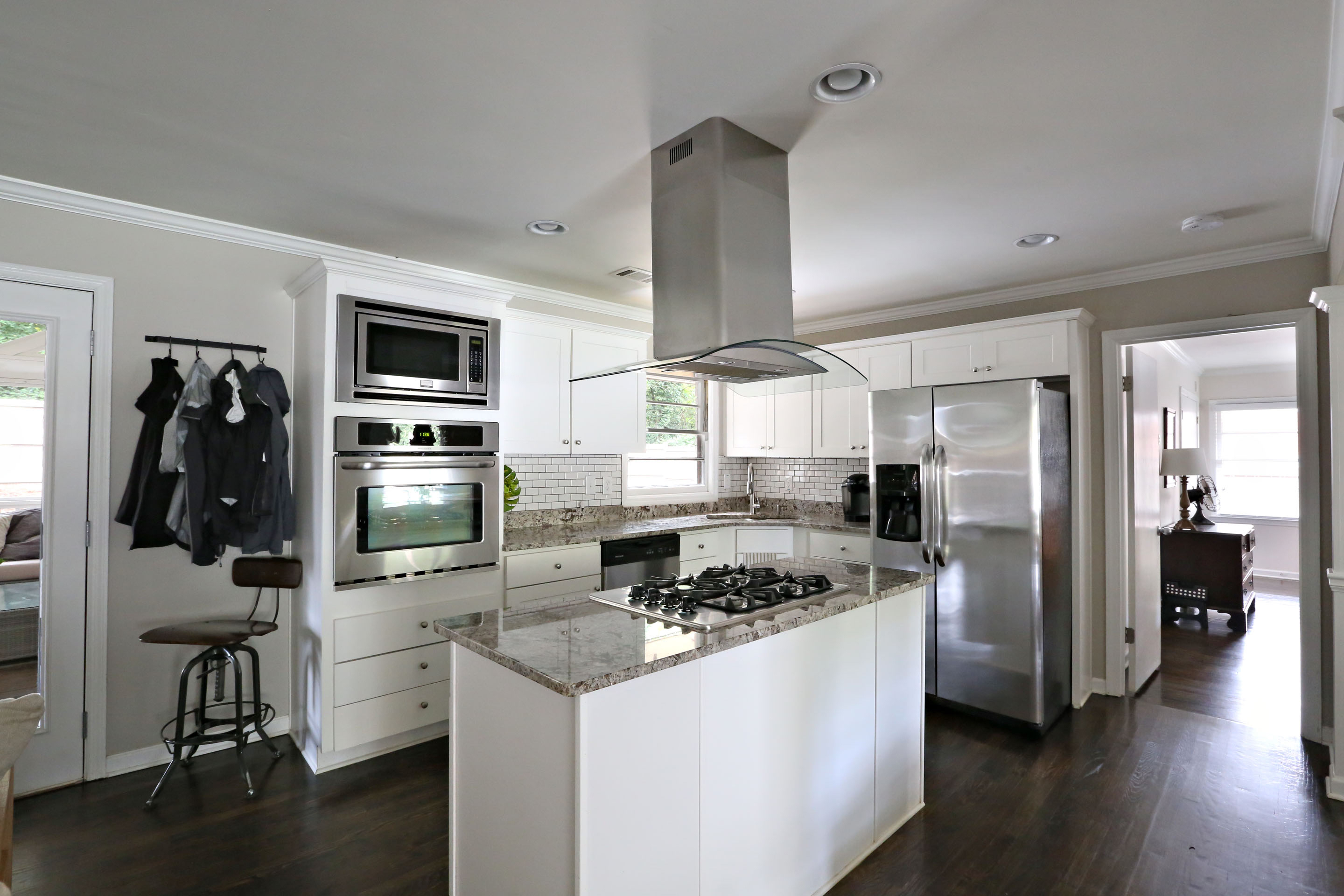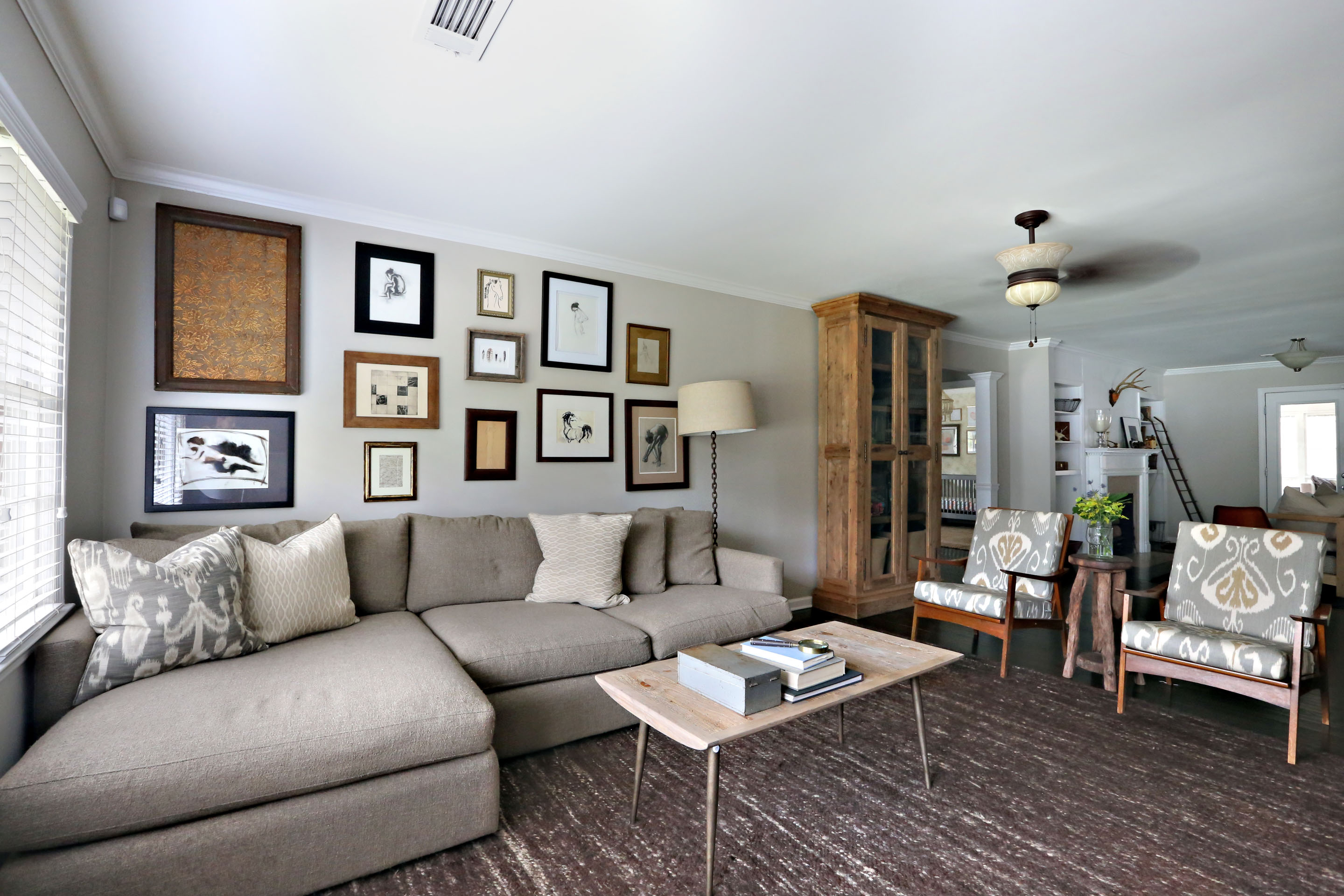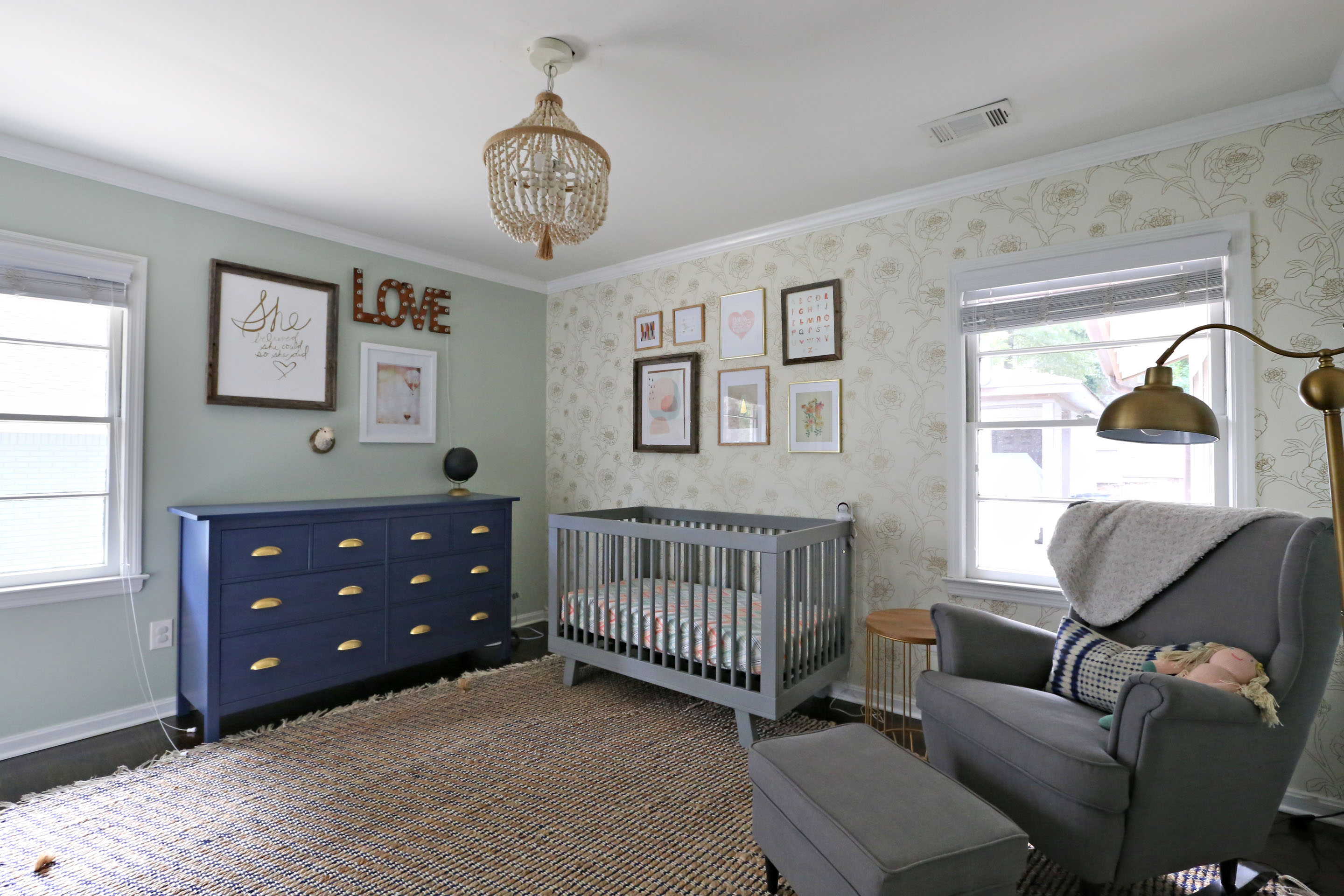 All the while, they knew they were moving toward selling their picture perfect, turnkey home.
It turned out that this pretty house, this house that was ideal for entertaining and in walking distance to Oakhurst and Downtown Decatur, wasn't perfect. Not for Derek and Bethany, anyway. The house was on a floodplain. This didn't cause them any practical trouble—no flooding, no damage to the home. But it did present a problem they found insurmountable: they couldn't add on to the home. At least not in the fashion that they'd imagined. They wanted a home big enough for visits from their large extended family, a house that they could grow into. Couple that desire with the fact that they love being in the trenches of a home improvement project, and they found themselves looking at a beautiful turnkey home that simply wasn't perfect for them. This home couldn't provide the opportunity for an addition or for extensive projects and renovations. Because the house was in a floodplain, FEMA dictated that they could only add on 50% of their home's current value (at least, that would be the amount they could insure) and that just didn't provide them enough leeway to truly make the house their own.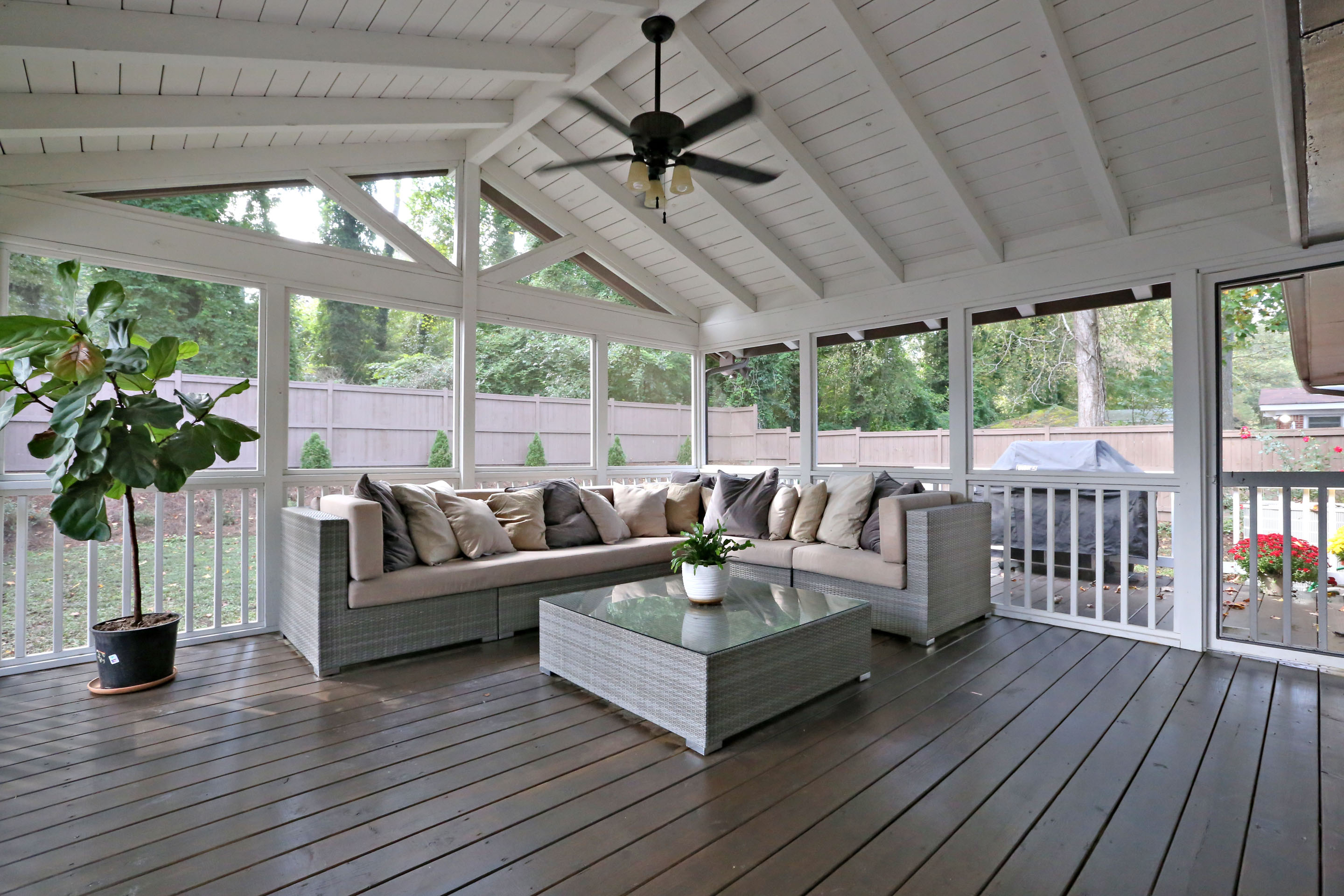 As they'd been doing minor home improvements projects to their home, the housing market in Decatur had been heating up. Would it be possible to sell their current home make enough money that a larger home—one that offered them all the opportunity, potential and square footage they desired—would be within their reach? It was time to find out.