Bethany's Take on the Reno Chaos
Living through a home renovation is like living in the wild: you do whatever it takes to survive.
Before we started this renovation, I kept encountering the constant refrain: "it always takes longer than you think." Being new to the reno game, I just assumed people were too impatient. But, it turns out, these people spoke truth. When we bought this home with a just-barely-walking 1 year old, we never anticipated that we'd still be living in a pre-renovation state as she neared her second birthday.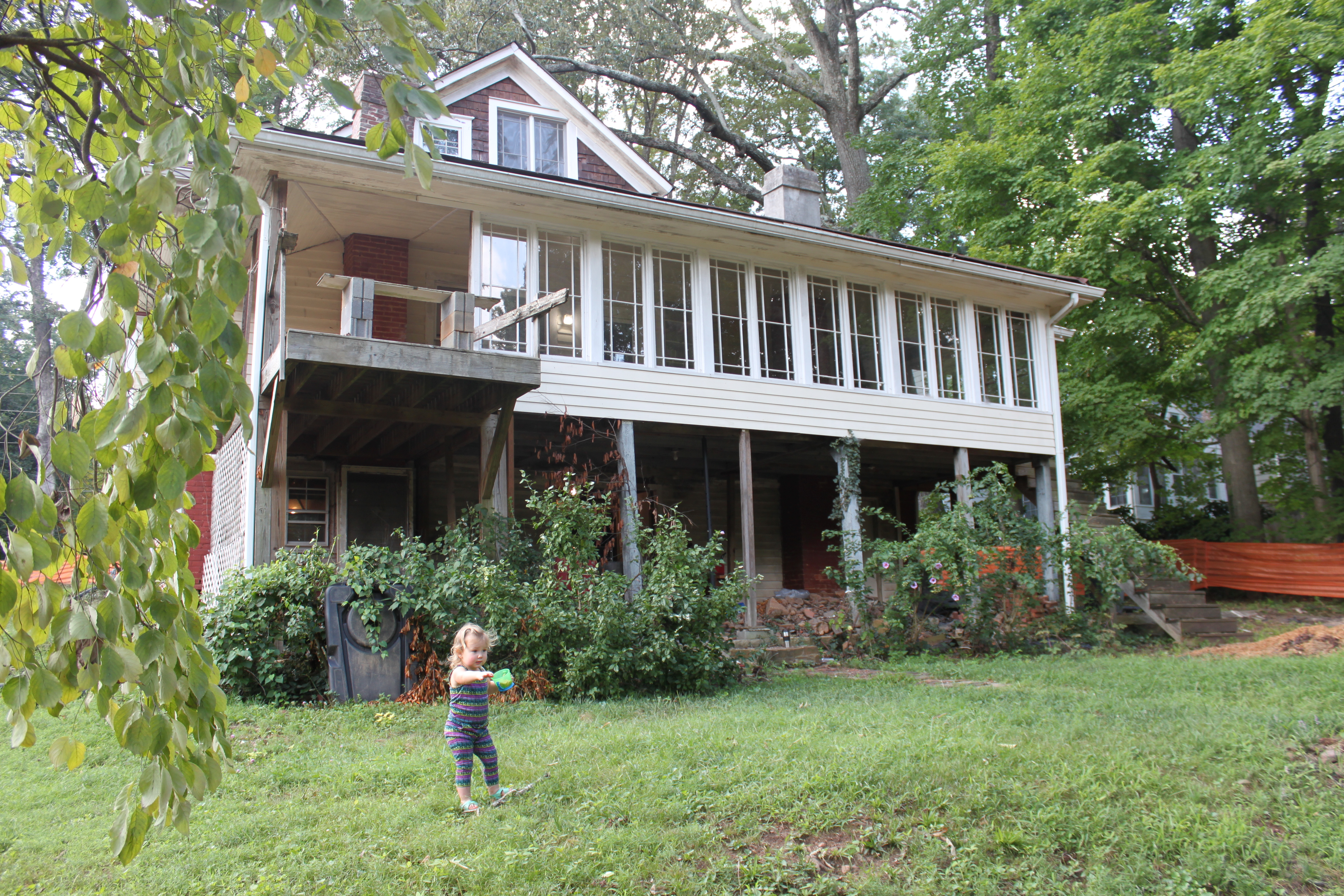 The renovation chaos actually started during the packing stage. We went under contract while I was in China on business. Derek packed and organized everything; I practically cleared customs and signed closing documents. We put almost everything—spices, measuring cups, silverware, summer clothes, extra towels– into storage. I only planned on living in our project home for 2 months. Fast forward to eight months later. We're still camping in our pre-reno house.
Our current living situation really embraces the open floor plan concept: we've got the living room on the right and our bedroom on the left. Evelyn is in the room next to ours (which is currently the only room with a door). So, we've gotten a lot of family togetherness out of the deal.
The bathroom is a study in improvisation. We plug up the shower drain so that Evelyn can take baths in 2.5" of water. But she is 1, so she probably won't remember that we deprived her of tubs full of water to splash in. At least that's what we tell ourselves.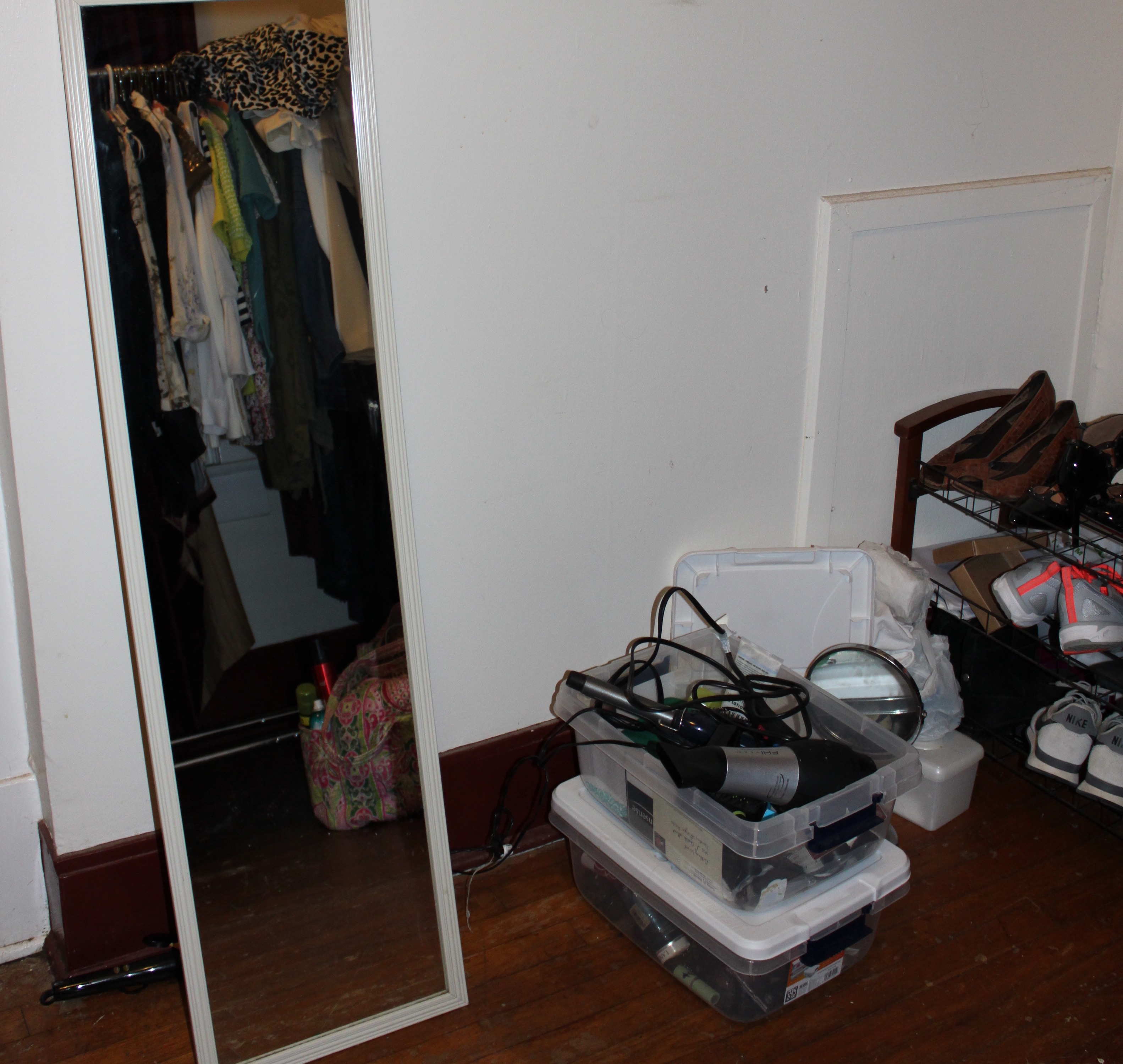 And, since there isn't enough space in the bathroom for both Derek and I to get ready at the same time, I sit on the floor in our 'closet' and do my hair and make-up. It hasn't really been that bad – especially if I'm the first one to get the shower in the morning. First one gets the hot water.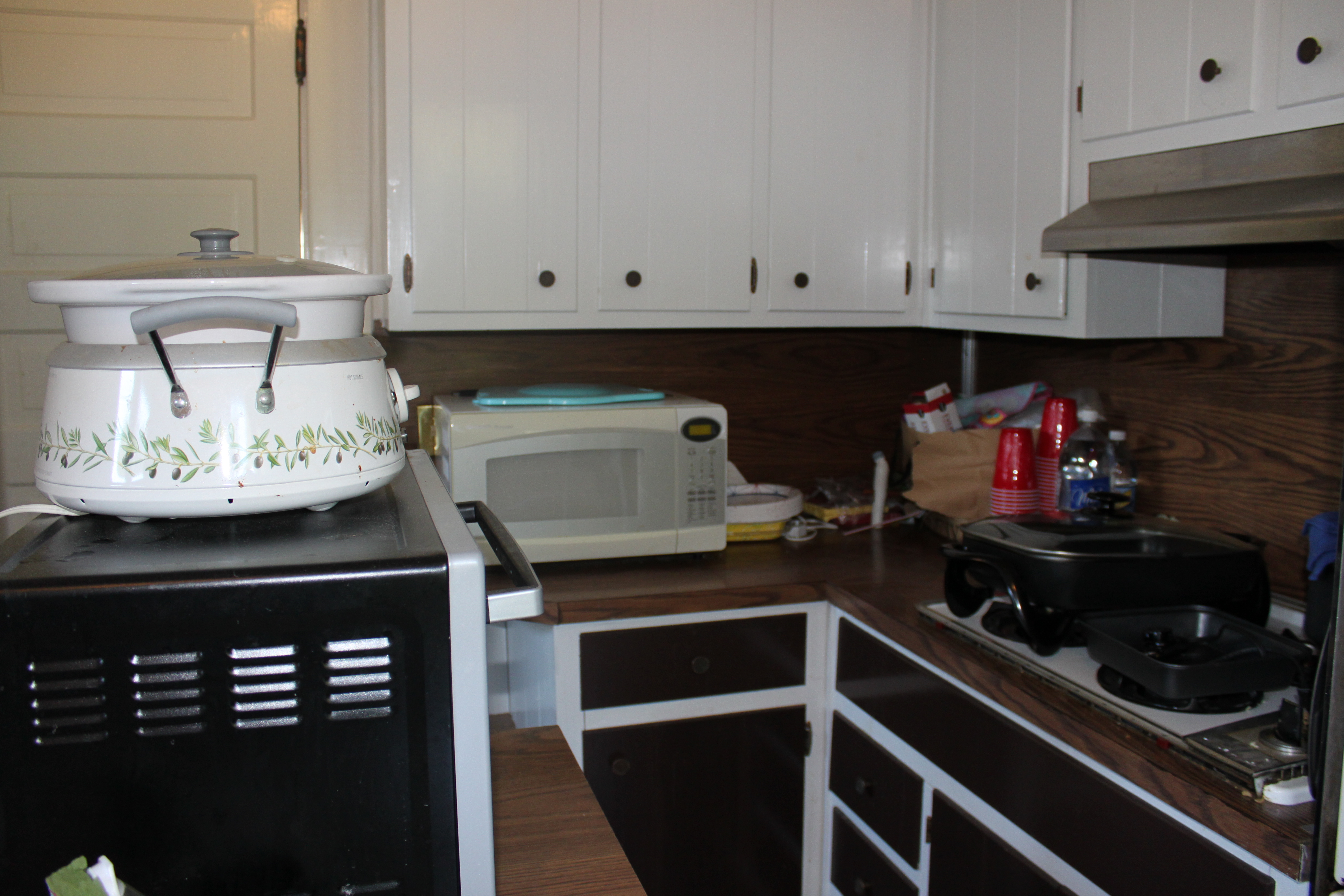 The kitchen really adds a camping/zombie apocalypse feel to our living situation. I've been getting by with a trifecta of portable appliances: microwave, crock pot and electric skillet. The electric skillet was a late add – and it's been a game changer. It allowed us to add grilled cheese, pancakes and tacos into the rotation. For those considering taking on a renovation (which, truly is not for the faint of heart), the following food items are crucial:
Trader Joe's Brown Rice (frozen and ready in 3 minutes in the microwave). Life changing.
Steam-in-a-Bag Vegetables
Aidell's Chicken Meatballs / Chicken Sausages
And then there's the list of Kitchen Items I Really Needed (aside from appliances):
Major spices (Pepper, Salt, Cumin, Oregano, Basil, Cayenne Pepper)
Measuring cups / spoons (I used Evelyn's bottles for a long time but I don't recommend that)
1 good knife for chopping
2 steak knives
Cutting Board (Ikea has some great ones for ~$3)
Microwave safe dish
Tupperware for leftovers
Foil / Ziploc bags
So, if you find yourself in China and all of your belongings are being shuffled into storage, at least you know now what to tell your significant other to pack in a box labeled "Renovation Zone."
As far as family dinners go, we perch Evelyn's portable high chair on the coffee table and eat together. While a coffee table doesn't give anyone much space (nor is it easy to safely spoon peas into your mouth from that great of a distance without making a mess on the floor), I cherish our coffee-table-dinner memories.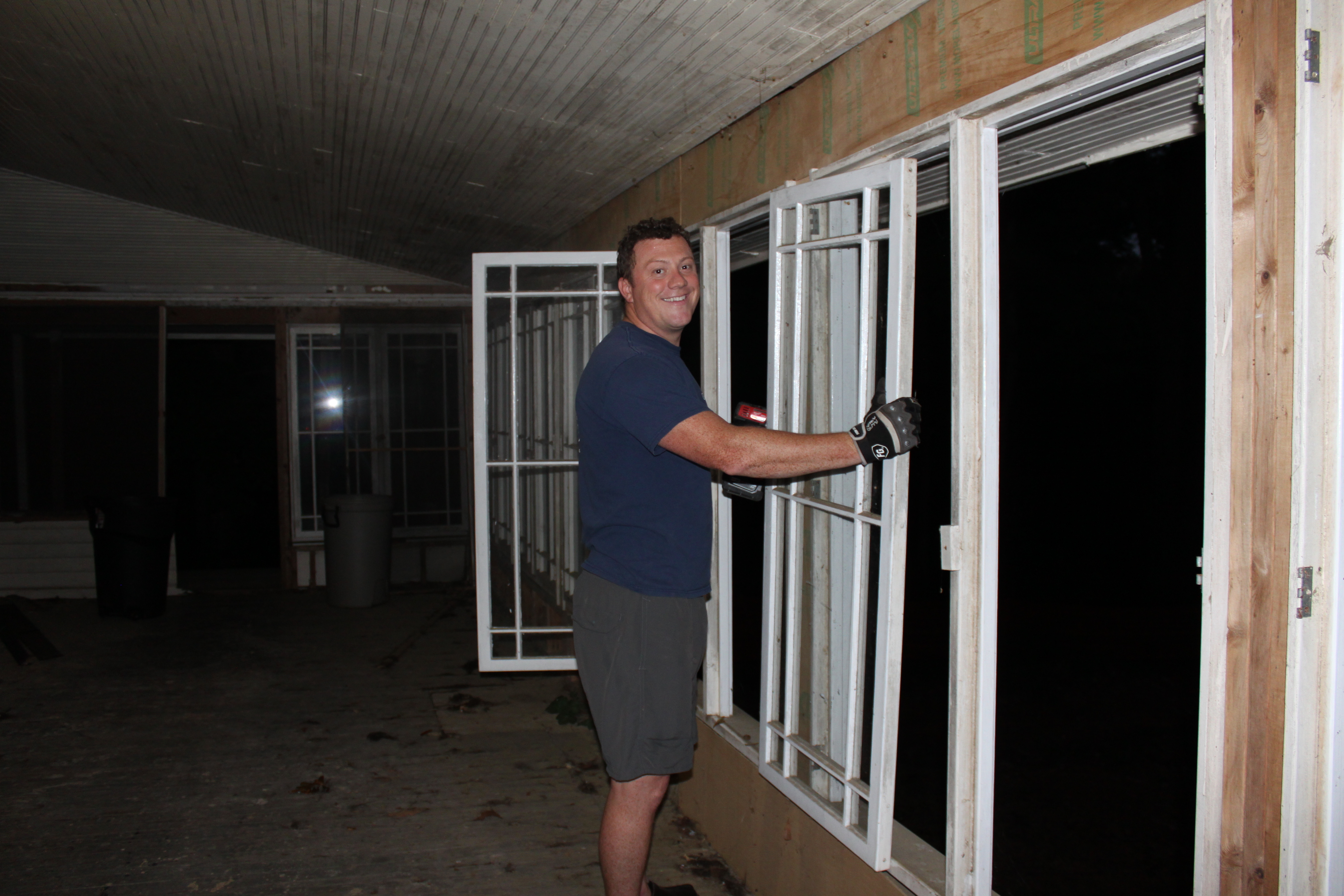 'Camping' for 8 months is not something I would have signed up for in a million years; but I love that we have survived it together. I've always known that teamwork is key in any relationship, but it took this crazy-chaotic situation to help me realize what a great team Derek & I make. Because, looking back, we did much more than survive. We thrived. And I can't wait for the next chapter.